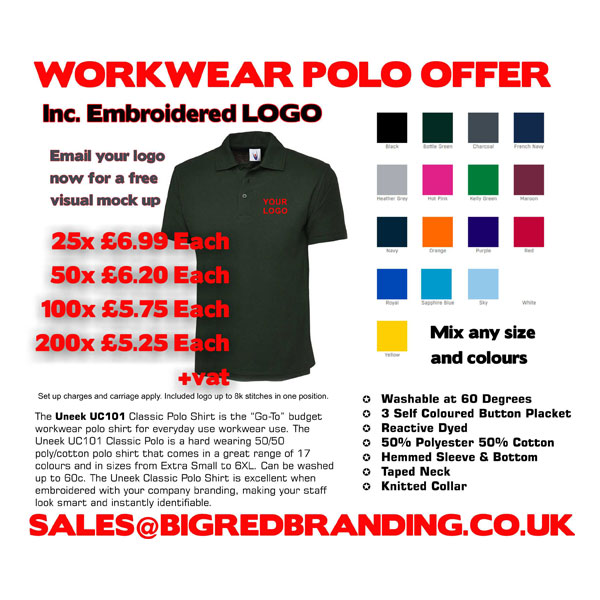 Workwear Polo Offer
The Uneek UC101 is the Go To budget workwear polo shirt for everyday workwear use. It is a hard-wearing 50/50 poly/cotton polo shirt that comes in 17 colours and sizes from XS to 6XL.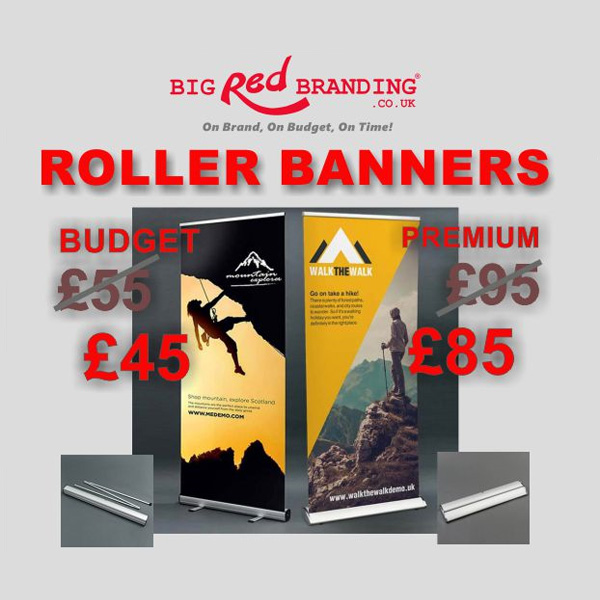 10% Off Roller Banners
Buy using code: tbn10rb at checkout - TBN members exclusively get an additional 10% Off Roller Banners from now until the end of February - that's in addition to the £10 off that is already currently offered. If you don't have your artwork prepared speak to Jen!